Libby had a photo shoot! We went to JC Penny and I was really happy with the results. I guess they were too since they asked me to sign a waiver so they could use her pics in the studio. Fun! The photographer said Libby was one of the happiest babies she'd ever seen. And she really is a happy little thing. These were taken when Libby was 8 months and since she turned 9 months yesterday (happy b-day Libbs) I'll share a couple of her new tricks....after the photos...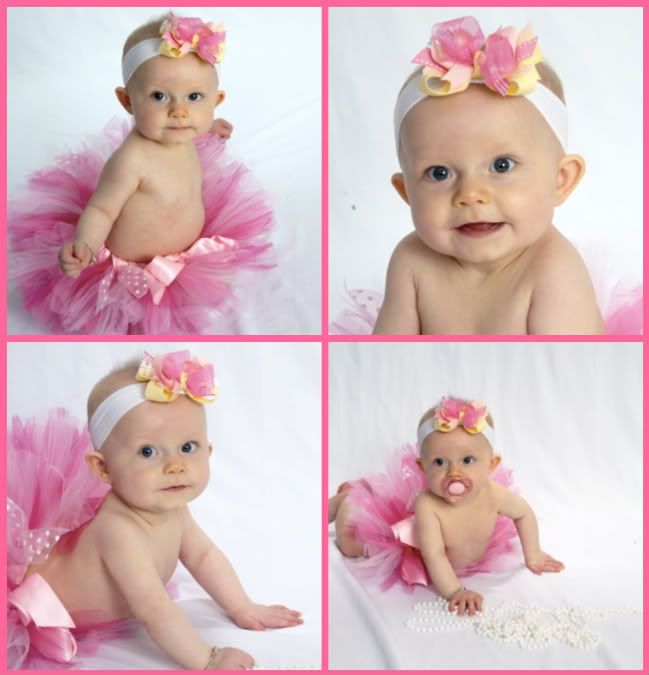 Let's see...what has Libby been up to?
If only all of us were as persistent as babies.
She falls 3 dozen times a day and gets right back up, no matter how hard the crash. She's crawling now, and speedy as ever. She says "mama"...mostly when she's sad. I love it! Not that she's sad but, that she needs me. She loves rolls and hates mashed potatoes. She loves to swim and squints in the sun. If you hum a tune, she'll bounce like she's dancing. And once, just once, she sang along to a song I made up. It had to be one of the cutest things I've ever seen! She only waves when she wants and it's more like she's fanning herself then an actual wave. All in all I couldn't ask for a more perfect little girl. She definitely melts our hearts day after day.