Does the thought of blogging ever overwhelm you?
I feel overwhelmed right now. I've wanted to post about my New York trip but, I haven't felt the motivation to sit down and do it. I'm making myself do it now, since the baby's asleep and the husband is watching the Bulls game. Expect lots of pics and little commentary. It's just the mood I'm in.
Waiting for the midnight flight. Libby was naughty in the airport and perfect on the plane. :)
First stop: The best pizza EVER! Jared had been counting the days until he could taste New York Pizza.
Brick Oven did not disappoint.
Jared ate this same pizza everyday (sometimes twice a day) that we were there.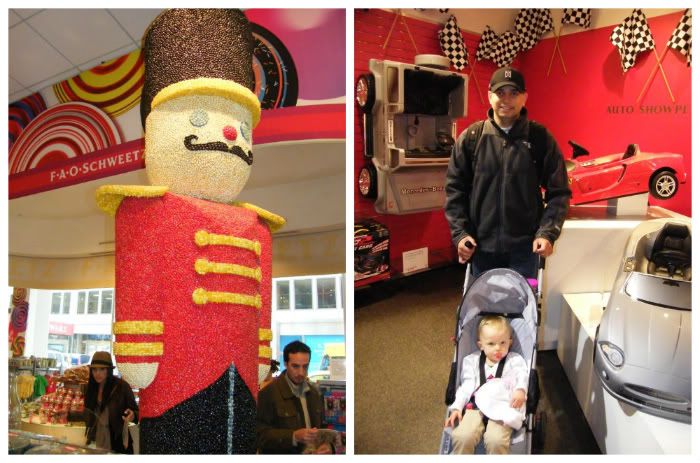 Right in the middle of Time Square there is a 4 story Toys R Us, and right when you walk in, there is a carousel as tall as the store. It's awesome. It took Libby a minute to like it but then she really really liked it. They had such cute carousel cars; Barbie, Toy Story, My Little Pony, Etc. Libby and I got the original Toys R Us car with the giraffe and E.T. (By default, not choice) Still fun.
A HUGE highlight for Jared. He was on cloud 9 the entire game.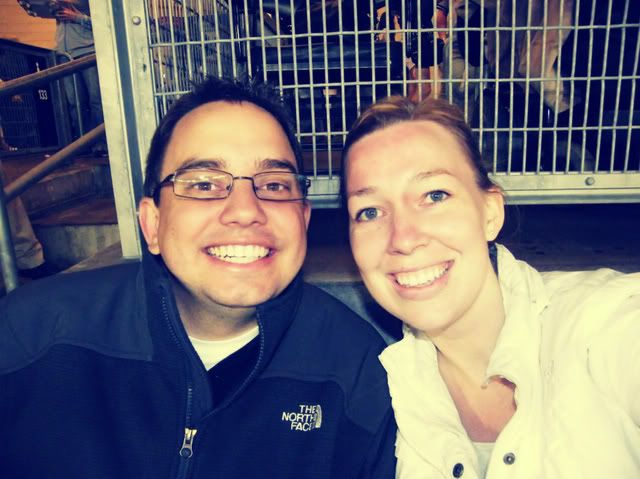 More NYC posts to come. I'm off to bed.