Last September Josh & Brandie (who were in DC but have moved to CA which is waaay closer, yeah!) and Alicia & David (who live in CO) were all in town so, Jared's mom planned on having family pictures. I guess no one told Libby about this plan. Or that it was very rare we were all together in one state so to be extra cute for these pictures. She was NUTS!!! I hadn't seen any of these until this week when I got my hands on the disk and scrolled through them all. I haven't laughed so hard since, the David Archeleta concert. (That's another story...and I wasn't laughing
at
him...he was adorable!) Seriously, my child! I can't believe some of the faces she pulled. We first tried her sitting with Grandma, which she wasn't having. But, she didn't seem to want me either. The pics where she's with me are a little fuzzy since I had to zoom in close but, believe me, you get the idea. Naughty little peanut!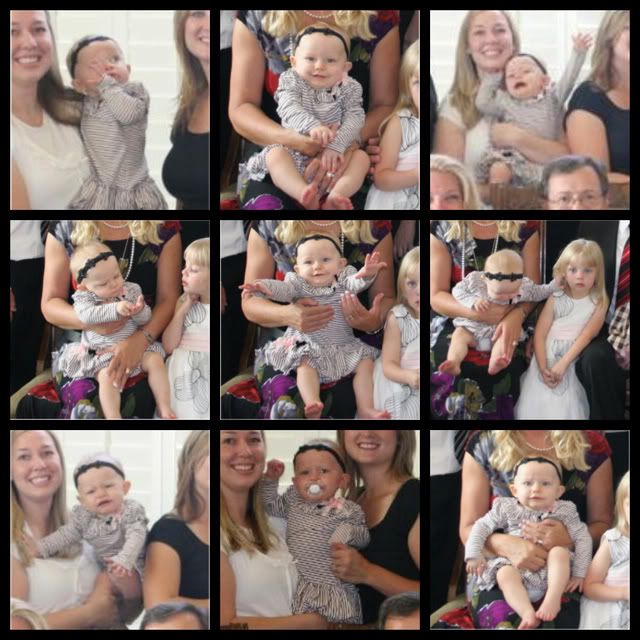 I take comfort in knowing that my baby wasn't the only naughty one though. See children below.
And in case you're wondering...we didn't get a good one. I guess we'll try again on the next rare occasion.