Libby and I went to visit
Brandie, Josh, and Izzie
in Washington D.C. last week. It was a MUCH needed vacation. I was thrilled to spend 6 days straight with Libby since I'm usually working. Even though she was awfully naughty on the plane ride there, she was very enjoyable the rest of the trip. The picture above is Libby getting into a purse belonging the the nice (luckily) lady next to us. She said she was afraid of flying and it was nice to have a "distraction". Which is an understatement of Libby's behavior that 4 hours. Talking about this is giving me anxiety all over again so, let's move along to the DC sites.....
MOUNT VERNON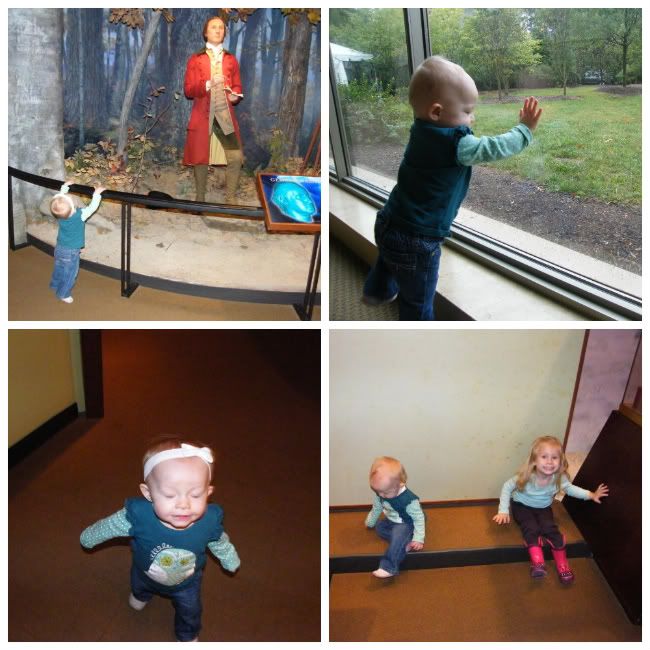 It was very very rainy while we were there, especially the first day. (Note Izzie's rain boots. So cute.) We drove to Mount Vernon expecting to just stay in the car since the estate is very spread out and we didn't wanna drag the little one's through the cold rain. Brandie thought maybe the museum was free so, we walked in to check. They told us that was part of the estate's tour and we would have to buy a ticket. Since we couldn't do all of it we declined and walked away. One of the cute old ladies working at the desk followed us out and said that she had family tickets and would hate for us to miss out while handing us 4 FREE tickets! Awesome!!! Off we went, into the land of George Washington. Libby ran wild and loved it. Luckily it was a slow day for the museum so she wasn't in too many people's way.
WASHINGTON NATIONAL CATHEDRAL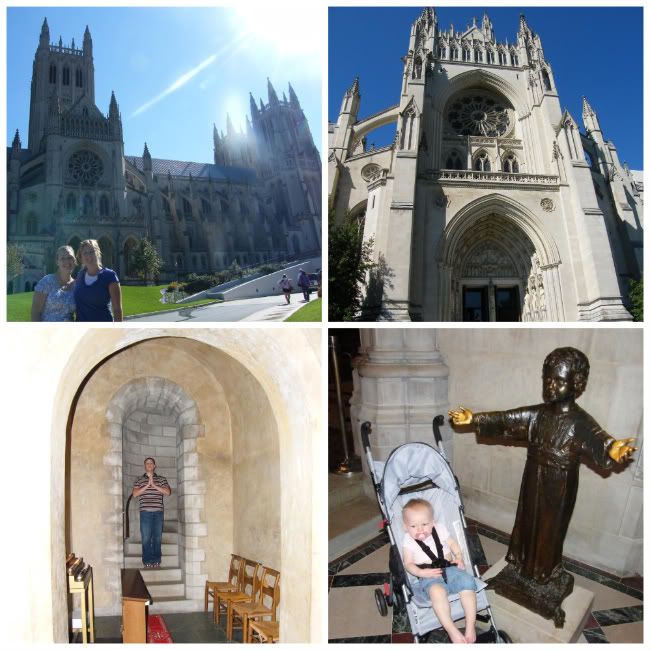 The 2nd largest Cathedral in the United States. It really was HUGE! I didn't get that great of pictures but,
this article
has awesome one's, if you care to check it out. Lots of things were roped off and we were so curious what was being blocked. I'm sure people feel the same way about the LDS Temple. Speaking of....after walking around the Catholic Cathedral, we hoped in the car to site see some more. We were lost right away (don't worry Josh, I won't tell you were driving) and after some random turns we ended up HERE:
I do not think this was a coincidence!
WASHINGTON D.C. TEMPLE
We went into the visitors center and they happened to be having a Bronze Exhibit of "The Healing Power of Jesus Christ". All the sculptures were beautiful. Not only that but, it was about the only time that Izzie and Libby got along and were running and playing together. Also, not a coincidence. The spirit is powerful...even for babies! :)
To be continued.....