Our 4th of July celebration was actually spent yesterday, on the 3rd of July, watching the Sandy parade, eating treats and having lots of fun times with family. Libby discovered the American flag and salt water taffy. ;) I absolutely LOVE this holiday! It was so hard to choose something for Libby to wear with all the adorable red, white, and blue choices out there. Jared tried leaving the house that morning in a black polo. Don't worry, I had him change. What better way to celebrate our freedom than wearing the colors of the flag?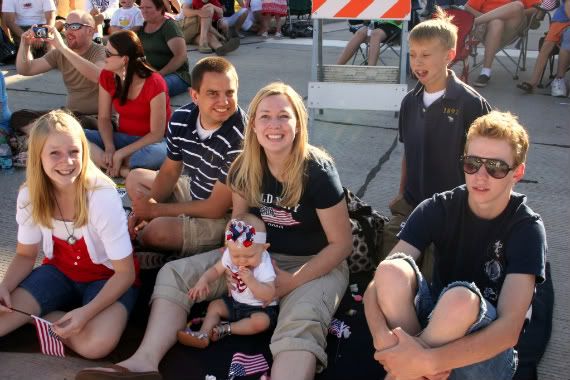 Sophie, Jared, Me and Libby, Nick, and Elliott on the parade sideline.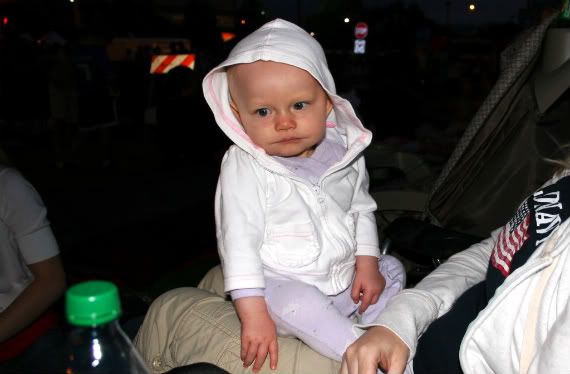 Libby watched the entire firework show like it was the neatest thing she'd ever seen. A relief for me since all day I was worried she would be afraid. As you can tell though, by the end of the long day, she was ready to get home. What a trooper.
And lastly...on the actual 4th of July...Libby wore a red, white, and blue dress to our church meetings. (Like I said, I love this Holiday!) Thanks to Michael, Josh, Jared and all the other military men and women who are really what this day is all about! Let Freedom Ring and a very Happy 4th to you all!
The baby of many many faces ;)