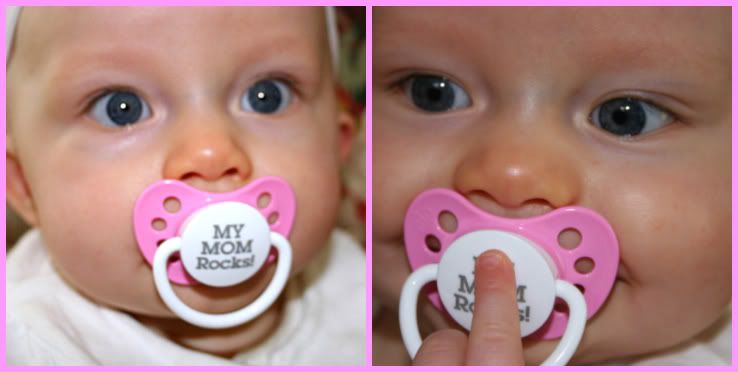 Libby wore this binky in honor of me, her mama, on Mother's Day. What a good little girl.
We had such a fun day. Starting out with a great church meeting and then meeting Jared's family for brunch at Little America. A definite Linares tradition. After completely stuffing ourselves, we went to visit my Mom and watch a movie and eat lots and lots of treats. Thanks to my great husband and family for making my 1st Mother's Day one to remember.
PS Dear Libby, being your Mom rocks!