I absolutely
adore
Easter. The meaning and messages. The pastel colors and yummy treaties. Especially all the little girls in their new Easter dresses. I used to just love getting a new Easter dress...and until I was about 12 and started to complain...my Easter dress always matched Haley and Chloe's. Oooooh Easter dresses.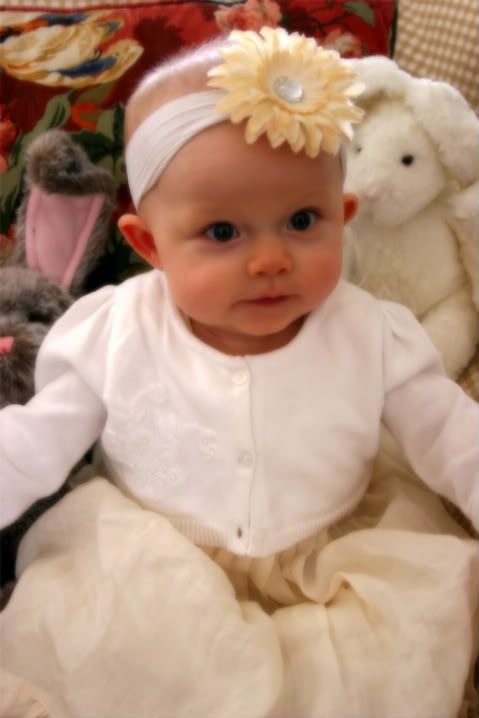 We had such a fun Easter weekend! Saturday afternoon we went to The Little America to swim and stay the night with Jared's family. Libby was so cutie in the water for her first swim. I knew she'd love it because she's such a little fish when it comes to the tub...she's been known to cry when I make her get out. So, a weekend of swimming was just heaven for her.
The next morning Libby got her 1st Easter basket in the big hotel bed. Even though there were toys and such inside, she had more fun playing with her new Baby Einstein DVD case. Kids!
Next we enjoyed a great session of Conference in our jammies and then got ready for our Easter Brunch. So yummy. The Easter bunny even made an appearance. I tried to get a picture of the bunny actually
with
Libby but my camera wouldn't unzoom so, it ended up just being a close-up of white fuzz. She was a bit nervous anyway.